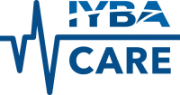 Confidentiality Notice:  This is a confidential non-binding estimates and plan information intended solely for IYBA MEMBERS & their immediate families. It contains confidential and/or privileged information which is legally protected from disclosure to any person or entity outside of IYBA MEMBERS. If you are not an IYBA MEMBER, you are notified that any use, distribution or copying of this material, or any hyperlinked material, is strictly prohibited & may subject you to civil penalties. If you have received this in error, please contact SGRM immediately & delete and/or destroy the material.
IYBA Care Health Insurance
IYBA Care is a revolutionary "Association Plan" and one of the first of its kind in the world. Pioneered and built from the ground up by maritime health insurance company SGRM and underwritten by Blue Cross and Blue Shield of Florida, we have developed six plans that deliver health solutions to meet your needs. In addition, IYBA MEMBERS now can enjoy vastly lower "group rates" that they would usually only find as part of a large company or corporation.
Download rates and plans:
How to enroll
There are two ways to enroll:
1. Online: Scroll down and fill out the form on this page.
2. You can download the enrollment form via the link below. After clicking on the link you can download the form and save it to your computer. After saving the form it will be a fillable pdf. We only need the fields highlighted in blue. Email the form to iybacare@sgrm-insurance.com
Download IYBA Care Enrollment Form
Enrollment forms are reviewed and entered the same business day. An email is sent confirming receipt of a complete form (or requesting to complete the missing information) the same or next business day.
Frequently Asked Questions
Any questions? Please check IYBA Care Frequently Asked Questions at the bottom of this page.
IYBA Care plan highlights
The framework of our plan is built upon the principle cornerstones of delivery that Blue Cross and Blue Shield of Florida's members have come to expect from their health plan:
The broadest access to care, with stable, high-performing networks.
The lowest total net cost, offering affordable, flexible and customized health solutions.
Outstanding local presence; unequaled national and international coverage.
Strong, proven financial strength – rated "A+" by Standard & Poor's and "A+" by A.M.
Best Industry-leading, personalized care and wellness programs encourage members to get the care they need.
Decision support tools and programs encourage your members and their families to make informed decisions.
Available innovative incentive programs reward your members and their families for taking steps toward healthier lifestyles.
Fully integrated medical and pharmacy programs ensure the best medical outcomes possible and offer members the best value for their health care investment.
Monthly prescription out of pocket maximums.
Coverage for active members ages 65 and over.
Nationally recognized member service assures you that your members have the help they need.
Freedom to choose from a wide variety of providers.
Deep discounts and no balance billing.
Long-term relationships with 99% of network hospitals.
NON-FLORIDA RESIDENTS ARE ALSO ELIGIBLE FOR IYBA CARE
If your members travel outside of Florida, they have the power of the Blue Cross and Blue Shield brand behind them. The BlueCard® Program gives them access to the participating providers of independent Blue Cross and Blue Shield organizations throughout the United States and around the world–coverage that travels with them. And for BlueCare HMO, our Guest Membership program allows eligible family members living in certain areas outside of Florida to enroll in the local plan.
For further information please Contact us.
Q. My enrollment form does not seems to be "fillable" ?
A. Have you downloaded it and saved to your computer? Do that and then you can "save as" for each person who is enrolling for IYBA CARE. If you still have problems contact SGRM at iybacare@sgrm-insurance.com and we will work with you to get you enrolled.
Q. I am already enrolled in a health insurance plan. Do I have to wait until the end of the year or a specific time to cancel it?
A. No. You can cancel at any time and enroll in IYBA CARE. But remember for those enrolling now, coverage starts on May 1st so keep your current healthcare plan active until IYBA CARE starts.
Q. My company has a small group plan for my entire staff. Can I switch to IYBA CARE?
A. Yes you can. You can choose an IYBA CARE plan similar or better to what you have now. Because you are in a larger group with IYBA CARE, this should save your company a lot of money. Also with your current plan you may have fixed premium rates for all of your staff, whereas with IYBA care we have variable rates across age groups. You can average the premium rate across your workforce if you wish. For more assistance with mini-groups within IYBA CARE contact our health insurance experts at iybacare@sgrm-insurance.com
Q. Why is the plan contingent on 300 persons and is a May 1st start?
A. In order to have a group plan that offers an affordable price structure, insurance carriers need to spread the risk over a large number of people. In this case we need 300 people to join the plan. IYBA has over 1,500 members and along with their dependents that represents a very large pool of potential applicants, so we are confident we will reach the minimum requirement. Having an enrollment period open until April 15th allows us time to accept applications and answer all of your questions to achieve the 300 person minimum.