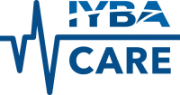 Confidentiality Notice:  This page is confidential and is information intended solely for IYBA MEMBERS. If you are not an IYBA MEMBER, you are notified that any reading, use, distribution or copying of this material, or any hyperlinked material, is strictly prohibited & may subject you to civil penalties.
Suspension of IYBA Care Health Insurance
It with great regret that SGRM must inform IYBA members of the withdrawal by Blue Cross Blue Shield of Florida of their offer to provide all Association Healthcare Plans, including our IYBA Care plan.
Due to a ruling by Washington District Court Judge John Bates and his vacating of President Trump's administrative action expanding AHPs, BCBS has decided to rescind their offer at this time. In an explanation to SGRM and IYBA, they stated that they will continue to develop the ability to support these plans should the Dept. of Labor or other legislation pass allowing AHPs to be offered again.
The ruling is under appeal and is expected to go all the way to the Supreme Court before it is held or vacated.
IYBA & SGRM appreciate the support offered by the applicants that recognized the incredible value inherent in this offering. We have invested over a year of work developing this plan and it is built and ready to go.
Thank you for your application and support of IYBA Care; we sincerely hope that when the Washington smoke clears, there will be a rapid and enthusiastic acceptance by the industry of a remarkable opportunity.
Should you have further questions or need further assistance with your insurance needs, please do not hesitate to contact us.